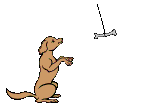 OUR COLLIES AT TRAINING CLASSES!

Shadow graduating CGC Class at 8 months old! Nov. 18, 2008

Rubee (sable Collie) is from Duke and Brandy's last litter. We are so proud of her and her owner, Sue!

Betty and Duke at Rally class

Puppy class graduation. Jack Sparrow (back row w/Betty) is now in his forever home!

Shadow and Betty at Rally class




Rollingwoods Bobbie w trainers Jackie and Sherrie. Betty with Bobbie at graduation class.




Tosha at puppy class making a friend!

Kody at AKC STARR Puppy Class